Faces of Hidden Slavery is a nonprofit organization.
During the past ten years Faces of Hidden Slavery has been a voice for the voiceless, going into many countries and seeing the devastation of poverty and  misogyny beliefs upon women and girls. We have maintained children's homes and trained their directors in the care of traumatized children.
We have also taught community leaders how to care for "at risk" children and modeled the methods of counseling child victims of war. We have seen many children healed and restored from the devastation of internal conflicts in their region  in which thousands have been devastated by sex slaver y and others killed.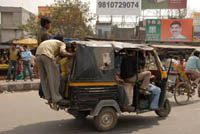 Faces of Hidden Slavery has worked to prevent the sale of children by establishing a temporary safe house for street children in a region filled with internal conflict and civil war, where thousands of orphans live in the streets. The center has provided food, hot drinks, clothing, baths, medical care, and education.
Our goal is to provide safe places for all street children to live, especially young girls at risk of being trafficked into sex slavery or bonded labor.
OUR MISSION
Advocacy: We are involved with our senators and congress people urging them to form legislation that takes a closer look at this criminal industry and calling for stiffer penalties for those who buy and sell women and children. We are for governments becoming more involved in stopping this tragedy.
Prevention: Better educating of and informing the public in general of the travesty of trafficking of children. We also conduct conferences and training seminars about the value of children in third world countries and the need to protect them. We also give training in child development and instruct those operating children's homes in poor countries how to care for the children, giving them the best in physical, emotional, and spiritual support structures. Families are also educated and informed  of the dangers of trafficking of children in the areas in which they live. Families are encouraged to begin small micro businesses such as organic farming to being in more income so they will not be tempted to sell their daughters, thinking that they will work as housekeepers or nannies in other countries and cities.
Intervention: Observing setting in which many children are supposedly educated and cared for as many of these institutions are just holding places for children for those waiting to sell them. We teach people to be aware of their surroundings and how to recognize child abuse in many forms whether emotional, physical, as in beatings or withholding of food, and other mistreatments. Plans are made to intervene in those cruel situations to free those children from their abusers.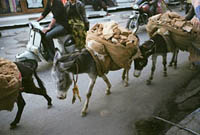 Healing: Counseling is a big factor to see children healed of emotional problems due to kidnapping and torture etc. from being snatched from parents to being born in a brothel. These children have many scars and need to know they are valued for what they are not for what money people can get for them. They are taught that they have value because they were created in the image of God. Children are cared for in small homes with a family like atmosphere with only ten or twelve children per home.

Restoration: Women and children are taught skills to earn a living such as jewelry making, bread baking and sewing etc. this helps them to become self sufficient. Many learn a second language and skills such as that of a beautician and some even do organic farming to sell their produce to hotels and restaurants locally.

MISSION STATEMENT
We believe that God  created each person with a purpose to fulfill during his lifetime.
We believe every human being has value as he is created in the image of God.
We believe that every human being has the right to liberty and abundant life.
For more information or other ways on how you can help please email: info@facesofhiddenslavery.org.